Gerold Mayr  |  The Marketing Advisor
Some facts you should know before doing business with me.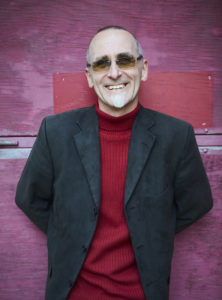 After I had finished my apprenticeship at an offset printers in Austria as 'Druckformenhersteller' [drooc form-an hair stellar ] and a few years working in that field I was approached by an advertising agency, as I was recommended to them for my great attention for detail.
This was a quite exciting and welcome change and not only for leaving that atrocious and unexciting name of my profession behind.
Years at the agency followed with interruptions of widening my horizon through traveling and self employment. During one of the phases of running my own business I was invited to set up the Marketing department for one of my clients. Taking on this responsibility I advanced into the world of global Marketing, as this company was operating world wide.
Establishing brand appearance, building customer relationship, supplier and media liaison and event organisation became my day-to-day business. When it was time to say 'Fare Well' to my role as Marketing Director and Production Manager I was looking after presentation and promotion of 80 products in the cosmetics and food supplement sector.
Fast forward to today where I chose to follow up on the paperwork for the years of experience and I can refer to the Diploma of Marketing, Diploma of Counselling, Certificate IV in Small Business Management, Certificate IV in Training & Assessment and Certificate IV in Community Services. Further personal development took place in the field of Emotional Intelligence, Facilitation and Presentation.
These all tie in nicely to a package to serve companies and individuals to reach their goals and overcome hurdles along the way.